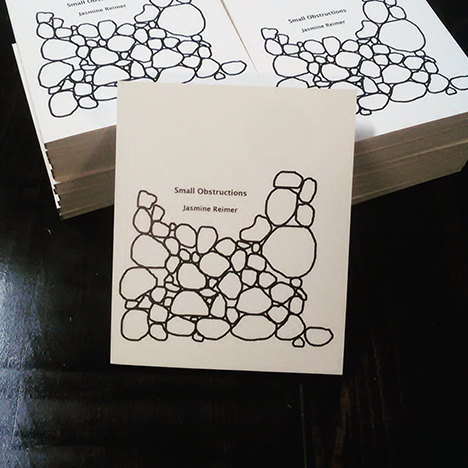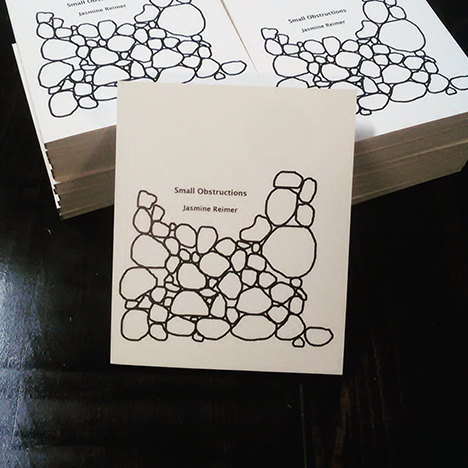 Small Obstructions
Small Obstructions is a book of poetry written in conjunction with the exhibition of the same name, presented by Georgia Scherman Projects in February 2017. The poetry addresses Reimer's studio practice, latest body of sculpture, experience as a female artist and...love. As the reader moves through the book, Reimer's ideas and words become increasingly more intimate. Small Obstructions is located at the juncture of artist statement, poetry and personal journal.
Available at:
DNA Artspace Bookshop London ON
Georgia Scherman Projects Toronto ON February 02-March 02, 2017
the coffin factory
'the coffin factory' is a poem featured in Small Obstructions. The title references the artist's live/work building located in Toronto ON Canada. The heritage building, soon to be renovated into high-rise condominiums, is fondly known as 'the coffin factory' because of the building's former function as a coin and coffin manufacturing plant.